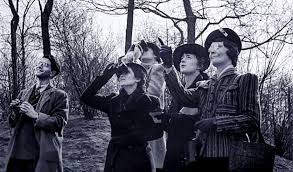 Find birds, count birds, tally birds throughout the day, and then come to the River Center at dusk and share the post-count jubilation as well as good food and good company as tales are told, species accounts are tallied, and laughter abounds.
 Each Christmas bird count covers a 15-mile diameter count circle, so we need lots of participants to cover as much of the areas as possible. Even if you can only count your feeder or stroll around your neighborhood for an hour or two (assuming you live in a 15-mile diameter count circle), you can help out. We also have field parties assigned to specific areas of each count circle. If you are an experienced counter, you may be able to help with areas not covered by others. To prepare, please spend time this fall studying the birds of our area, and go on Wednesday morning bird walks at RR Bridge Park and OPAS field trips.
Where: Meeting place is your specific count area of the CBC
Date: Monday, December 18th
Time: All day!